Addicted to Surgery: Warning Signs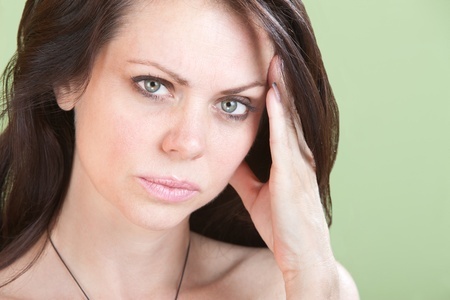 Plastic surgery can be a way to enhance your individual beauty, but how do you know if you are going overboard with one procedure too many? Signs that you may have an unhealthy addiction to plastic surgery may not be immediately obvious, especially when we are inundated with reality shows that unveil every new cosmetic secret sought out by celebrities. While it is true that today plastic surgery is openly discussed, it is important to keep a balanced view. A cosmetic procedure can have a positive impact on your self-image and most of us are satisfied once our main concerns are addressed. Others may find that after their initial goals are met, more concerns continue to arise and hinder the patient from being able to appreciate the previous gains. Multiple surgeries can potentially indicate an unhealthy behavior–particularly in those who have a distorted body image.
Warning signs
Plastic surgery addiction can be related to a condition is known as body dysmorphic disorder, a psychological disorder characterized by an obsession with perceived physical flaws or imperfections. Like some other addictions, plastic surgery addiction can be defined as a behavioral dependency; it is a drive to improve the body at all costs. Plastic surgery addicts tend to:
Compulsively seek out surgery and other cosmetic procedures
Scrutinize their appearance and have a negative self-image
Constantly engage in self-defeating physical comparisons with others who are "ideal"
Express dissatisfaction with their looks to the extent that they are never content with their appearance, even after physical modifications
Disregard the risks of undergoing too many procedures
The consequences of overindulging in plastic surgeries go beyond ending up with an unnatural-looking appearance (envision the extremes of New York socialite Jocelyn Wildenstein); too many procedures can cause harm and permanent damage to tissues and result in excessive scarring. Although plastic surgery is elective and cosmetic, it important to remember that it is, first and foremost, a medical procedure–one that requires a surgeon with both expert hands and a realistic perspective.
Choosing the Right Plastic Surgeon
When choosing a plastic surgeon, it is imperative that you align yourself with a medical professional who prioritizes your well-being over securing another booking. Dr. Richard Westreich has built his New York cosmetic surgery practice on an ethical and patient-centric approach, grounded in the philosophy that the best procedure is chosen by the collaboration of the doctor and patient equally. Plastic surgery procedures should not be oversold at the expense of a patient's overall health–both physical and mental. He will not indulge in dangerous or risky procedures or set unattainable goals.
As a board-certified specialist in facial plastic and reconstructive surgery, Dr. Westreich understands the delicate structure of the face and the vulnerability of patients seeking to modify their appearance. Before making any surgical recommendations, he takes the time to become well-acquainted with his patients, carefully reviewing their individual motivations and expectations. His deep understanding and appreciation of an individual's unique facial anatomy allow him to work within a realistic framework. His empathy and incisiveness enable him to be a patient advocate, a surgeon who can exercise restraint and competently advise patients in cases where plastic surgery is not a sound choice.
If you are considering facial plastic surgery, contact Dr. Westreich at his Manhattan office. He will give you a level assessment of the benefits and limitations of plastic surgery.
---
Back to Blog
Rate Us!
Please take a moment to rate your experience
with our team.