Botox or Wrinkle Fillers in NYC–Which is Right for You?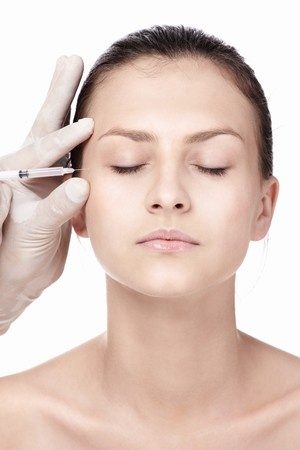 There are many options nowadays to treat and reduce the appearance of wrinkles, fine lines, and deep creases. Some of the most popular and effective wrinkle treatments are dermal injections, which are then divided into two categories: dermal fillers and relaxants. Relaxants (Botox is the one most people know and use), work by relaxing underlying muscles in order to prevent contractions and thus prevent the skin's surface from wrinkling. Fillers, such as Juvederm, Restylane, and Radiesse, are also known as volumizers and work by literally filling the wrinkle or crease, creating smooth, line-free skin.
Dr. Richard Westreich uses both fillers and relaxants at his New York City private practice. To make it easier for patients to understand the difference between the two groups of dermal injections, Dr. Westreich has compiled a chart to highlight the characteristics of both groups.
A Comparison of Dermal Fillers and Wrinkle Relaxants
| | | |
| --- | --- | --- |
| | Fillers | Relaxants |
| Popular Brands | Restylane –L, Juvederm XC, Radiesse, Voluma | Botox, Dysport |
| Cost | ~$1,000. A syringe typically costs around $800, and it may take multiple syringes to treat the desired area. Additional syringes are offered at a discount on the same treatment day. | ~$400-$800. Prices are determined by the number of units used, and a typical treatment plan can require between 10 – 30 units. |
| Results | Typically last 6-9 months. Many patients report results lasting a year or more after a repeated injections. | Results typically last between 3 to 4 months, after which retreatment will be required to maintain results. Younger patients often maintain a 6-month schedule |
| Primary Ingredient | Hyaluronic acid, a naturally occurring substance in the skin which hydrates the skin and creates volume. | Botulinum toxin A, a specific, purified protein that relaxes targeted muscles. |
| How It Works | Dermal fillers work by adding volume where it has been lost. This "plumps up" the skin, filling in lines and wrinkles caused by age and repeated facial expressions. | Muscle relaxants temporarily weaken the muscles into which they are injected. This then prevents the formation of wrinkles and lines acquired by repeated muscle movement. |
| What It Treats | Dermal fillers are versatile and can be used in a variety of ways. Common uses are to restore lost volume and re-contour the cheeks, lips, chin and jaw line, fill acne scars, lift the eyebrows, and reduce under eye hollows. Dermal fillers are also popular for non-surgical rhinoplasties, in which minor imperfections of the nose are refined. | Good target treatment areas for muscle relaxants include any areas in which repetitive muscle movements cause wrinkles and lines. Common areas for treatment are "frown lines" between the eyebrows, or horizontal forehead creases. Relaxants can also be used to treat crow's feet, smile lines around the mouth, and hyperhidrosis (excessive sweating.) Botox is effective in treating migraines and Temporomandibular Disorders. |
| Side Effects | Common side effects include redness or bruising at the injection site. Some patients may also experience tenderness and swelling. | Temporary side effects include bruising or a slight headache. |
| Reversible | Hyaluronic acid fillers can be reversed by injected Hyaluronidase into the treatment area. This substance dissolves the molecules in the filler and restores the treatment area to pre-procedure looks. | Muscle relaxants are not reversible. If the results are unsatisfactory, the patient must wait for the toxin to wear off. |
The Importance of Visiting a Skilled NYC Facial Plastic Surgeon for Your Dermal Injections
We have all seen cases of overdone Botox and filler injections. When administered without care and precision, these otherwise rejuvenating injectables can make a person look waxy, fake, or frozen. The key to natural results is to go to a skilled facial plastic surgeon who can understand your unique facial anatomy and determine exactly how much filler to inject and where to inject it. For more on the importance of having an expert perform your facial injections, read my blog on. The Difference Between a Medical Spa and a Facial Plastic Surgeon's Office.
Schedule a Consultation with Dr. Westreich
If you would like to learn more about which dermal injectable is right for you, please come in for a consultation with Dr. Westreich. Dr. Westreich is widely recognized as one of the best facial plastic surgeons in New York, and his Manhattan office is conveniently located in the heart of New York City, easily accessible to patients from all five boroughs as well as the tri-state area.
---
Back to Blog
Rate Us!
Please take a moment to rate your experience
with our team.