Explaining Plastic Surgery to Your Family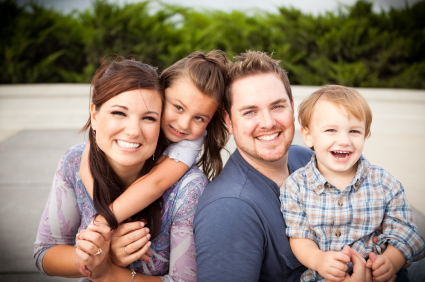 In the United States, the number of cosmetic procedures has been on the rise in the last few years. According to the American Society of Plastic Surgeons, "15.6 million cosmetic procedures, including both minimally-invasive and surgical, were performed in the United States in 2014, an increase of 3 percent since 2013." Of those procedures, 1.7 million were cosmetic surgeries. Rhinoplasty consistently ranks as the second most performed cosmetic surgery.
Plastic surgery is a highly personal decision. The better you communicate with your partner, children and other close family members about your decision, the more you give them a chance to support your choice–and perceive it in a positive light; but how does one communicate such a personal choice that is often unknown or even controversial?
Confidence is the most widely accepted characteristic of beauty. As conscientious parents, we all would like to instill a healthy sense of self-confidence into our children. But if we want to change something about our appearance, does it mean we will undermine our efforts? Cosmetic surgery is a way to enhance our individual beauty. A decision to have surgery can be a great way for children to watch you grow as a person and teach them the right level of acceptance and wanting to be your best possible self.
Conversation tips to get you started. The following tips may help you tackle the subject of cosmetic change:
Be honest. Kids are adaptive thinkers, so the sooner you discuss your surgery, the easier it may be for them to understand and accept it. Another compelling reason to have an honest talk is to allay fears. Surgery is most often associated with illness, so it is important that your kids know that your surgery is a choice, not a medical imperative–particularly if your surgery will involve a lengthy recovery period.
Explain your motives. Just because you are opting for cosmetic surgery does not mean that you do not think highly of yourself. In fact, the best candidates for plastic surgery have a healthy self-perception, are generally confident and have reasonable expectations. Moreover, many individuals undergo plastic surgery to restore or rejuvenate–not radically change their appearance. You may want to try to convey the idea that you are enhancing your natural features, not erasing them. A rhinoplasty, for example, can bring your features into greater proportion. The more you are at ease with your explanation, the more likely your child will assimilate the right message.
Find relatable comparisons. Children can often make sense of a situation when they can identify with it. If a person loses weight or gets braces, it does not change–or make– who they are, but it can boost how they see themselves in the mirror. Try to find examples that your child can wrap his or her head around.
Dr. Westreich's staff tries to provide the patient with plenty of accurate information to make an informed decision. This starts with a phone call where the patient may get some basic info about Dr. Westreich's credentials, pricing, and recovery time based on the specific goals and timeline of the patient. Individuals are usually thankful to go into the consultation, already knowing a bit about what to expect.
---
Back to Blog
Rate Us!
Please take a moment to rate your experience
with our team.