Facelift Mythbusters: The Truth About Facelifts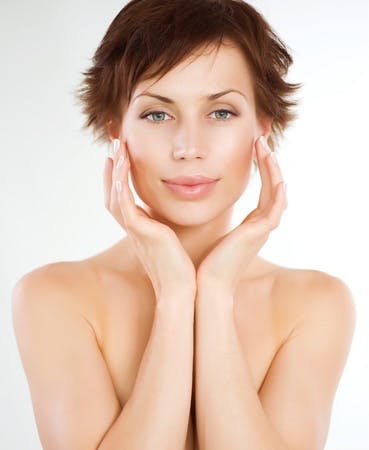 What is a facelift?
A facelift, a cosmetic surgery that has been performed for decades, can radically reduce the signs of aging skin for years to come. Medically referred to as a rhytidectomy, a facelift involves the trimming of excess skin and the adjustment of underlying tissues to re-tighten the face. Different surgical techniques can be applied, depending on the extent of work needed to achieve uniform results.
Like any surgery, a facelift will require some healing time, but, for many, the enduring improvement is worth the effort. Most people can return to their normal activities in about two weeks after the initial bruising and swelling have gone down. As the skin heals and settles into place, results will become more visible. The best candidates for a facelift are healthy individuals in their 40s and 50s with noticeable skin laxity, but enough elasticity for the skin to adequately snap back into place.
Despite the refinements in surgical techniques and anti-aging treatments, there are some common myths that still circulate. If you are considering a facelift, it is worth considering the facts and dispelling the myths.
Five Facelift Myths Busted
Myth: A facelift will make my skin look unnaturally stretched.
Fact: Mention the word facelift and many of us will conjure up images of a celebrity or public figure showcasing that dreaded "wind tunnel" look. In fact, that era of looking "operated on" has long passed. Unlike the facelifts of a previous generation, where the skin was simply pulled back, the contemporary facelift is much more refined. Far from being a superficial solution, it focuses mostly on the deeper layers of the face. By repositioning the underlying muscles and the removal of excess fat, an artful cosmetic surgeon can lift, tighten and achieve incredibly natural-looking results.
Myth: Dermal fillers and Botox offer the same benefits as a facelift.
Fact: Non-invasive therapies such as injectable fillers and Botox are excellent options that can be employed to refresh your face–but only up to a point. These solutions are suitable for plumping the skin and smoothing out lines and creases, but they will not address the deeper structural issues and excess sagging skin. In addition, they will not yield the long-term benefits of a facelift, which can last up to 10 years. And, in contrast to permanent fillers, a facelift ages better.
Myth: A facelift can eradicate creases and wrinkles.
Fact: In essence, a facelift is designed to address and give definition to lower portion of the face, including the jawline and neck area. It lifts, it does not erase lines. However, when done in combination with other cosmetic treatments, such as chemical peels or laser treatments for the skin, the rejuvenating effects can be maximized.
Myth: Over time, a facelift will not age well.
Fact: Again, the facelift has come a long way since the early days. A skilled cosmetic surgeon will use a combination of techniques and integrate new technologies, such as fat replacement, to ensure that the face will age with a natural grace.
Myth: A facelift can be done by any plastic surgeon.
Fact: A facelift is a part of a continuum of rejuvenating treatments, so experience counts when choosing a surgeon. It is important to work with a surgeon who is not only highly qualified and experienced in performing a facelift procedure, but one who has expertise applying the most advanced non-invasive treatments available today. As a rhytidectomy specialist and practitioner who have pioneered new techniques with non-invasive therapies, Dr. Westreich can assess the potential and limitations of the different procedures. As a result, he can see clearly how to customize his approach to suit an individual face.
Myth: A facelift will erase nasolabial folds.
Fact: A facelift is designed predominantly to lift the lower face below the mouth corners as well as the neck. While some facelifting techniques, such as a deep plane, are designed to provide better midface elevation, they do not provide substantial and enduring results in the nasolabial folds. Midface lifts, implants, and fillers are still the primary ways in which the nasolabial folds are corrected. Non-surgical treatments, such as Exilis radiofrequency tightening, can provide additional improvements in the midface and nasolabial folds.
Your Facelift Consultation with Dr. Westreich, NYC
Dr. Westreich, a double-board certified plastic surgeon, specializes in reconstructive and cosmetic surgery. If you are considering undergoing a facelift to improve your appearance, contact his New York office. Dr. Westreich can guide you on how best to achieve your goals, recommending the most effective, comprehensive, and personalized treatment plan. He delivers arguably the best facelift NYC has to offer.
---
Back to Blog
Rate Us!
Please take a moment to rate your experience
with our team.