The Dangers of At-Home Nose Reshaping Devices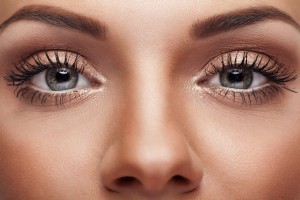 Marketed as an effective alternative to surgery, at-home nose reshaping devices have been touted as an affordable and convenient way to improve the shape of the nose without rhinoplasty. While non-invasive, at-home nose job devices sound appealing, however, they may not be an effective aesthetic solution. Moreover, the dangers of the devices can far outweigh any purported benefits, so buyers beware! Before you invest in a reshaping device, it is important to look at the promises more closely.
Nose reshaping devices are mechanical, meaning that they alter the nose by temporarily manipulating or placing some pressure on the nose. Some devices, such as Nose Secret, are designed to be placed inside the nostrils, while others, like Nose Magic, are meant to be clamped on the outside of the nose at the tip. The internal devices are curved-shaped plastic splints that "instantly correct" the shape of the nose. When inserted, they can have a temporary effect, making the nose look narrower or straighter while in place. In the case of external clamps, the device manufacturers claim that the device will alter the shape of the cartilage, re-molding the nose over the course of a few weeks. Unfortunately, there is no rigorous scientific evidence of effectiveness to support these claims, says Dr. Richard Westreich, who practices in Manhattan.
Why Nose Reshaping Devices Should Be Avoided
The objective of a nose reshaping device is meant to enhance your appearance, but they can do just the opposite and cause harm. Nose reshaping devices should be avoided for several reasons:
Obstructed airways
Unnecessary pressure on the nasal passages
Bruising
Scarring
Hindrance of the nose's growth (teens)
In short, a DIY approach to fix complex anatomical and structural issue is neither safe nor effective.
Consult a Plastic Surgeon
To permanently alter the size or shape of your nose, the best option may be our rhinoplasty NYC. For those who are looking for a minimally-invasive option, a non-surgical rhinoplasty is a safe and effective method to smooth out an unwanted bump or correct an asymmetry. If you are dissatisfied with the appearance of your nose, it is best to consult a professional. A qualified specialist can recommend a nose reshaping solution that is appropriate for you. To consult with Dr. Westreich at his Manhattan location, call today at (646)760-5952
---
Back to Blog
Rate Us!
Please take a moment to rate your experience
with our team.