According to the American Society of Plastic Surgeons, more and more patients these days are asking about non-surgical methods to achieve their aesthetic goals. This signals a move away from the "nip and tuck" days of plastic surgery, where results were achieved by excising and removing healthy tissue from the body. If this is something you are considering or looking into, Fractora NYC may be the treatment for you.
Fractora Patient Testimonial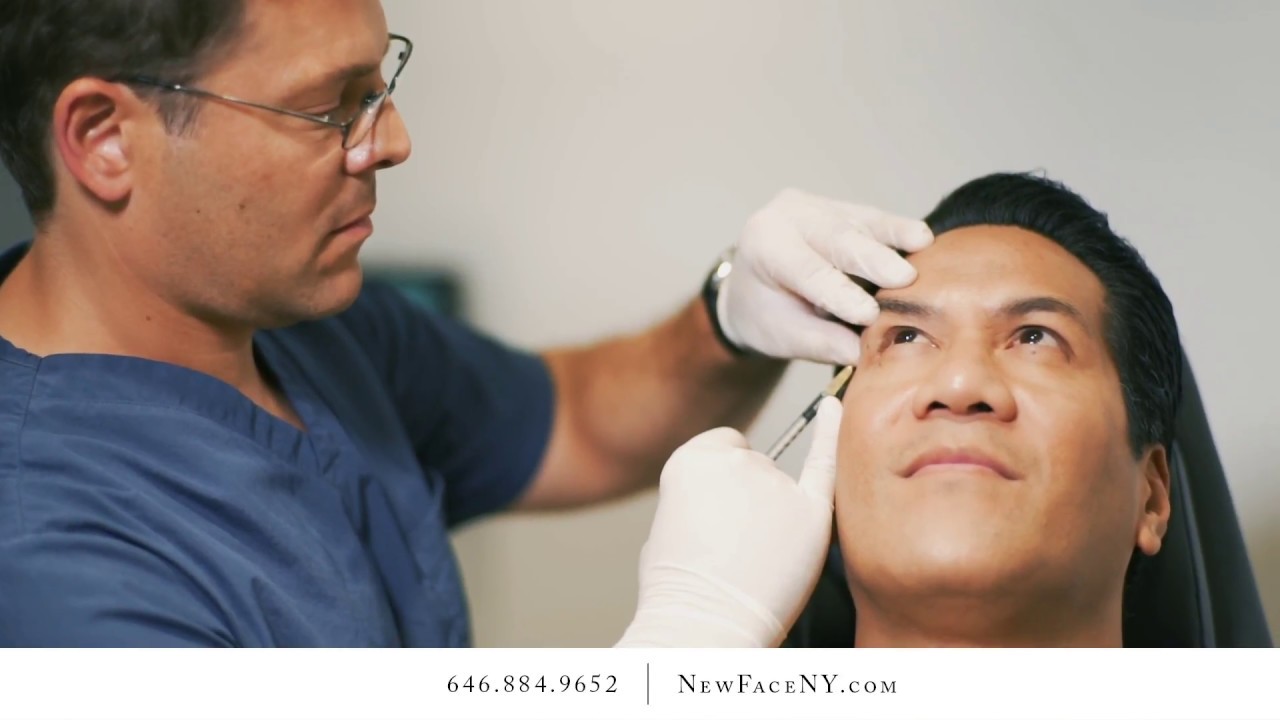 Non-Surgical Anti-Aging Procedure
Facelifts, arm lifts, and other similar procedures were performed almost exclusively by removing loose skin to tighten and adjust what remained. Fat and skin would be removed to move toward the desired contours and smoothness, but the invasiveness of these procedures also meant significant downtime to allow the body to heal, with remaining scars that must fade for the full effects to be achieved.
Stunning Results Without Surgery
Today, technological innovations have made it possible to achieve stunning results without the more invasive practice of surgery. The use of light, energy, and waves has completely revolutionized the field of plastic surgery: rather than the traumatic removal of tissue, these innovations harness the body's own natural healing and regenerative properties to help you look your best. If you are interested in receiving some of the best non-surgical cosmetic treatments around, our NYC Fractora device may be the perfect treatment option for you.
The InMode Fractora
The Fractora system uses radio waves to produce and tighten the skin, and was developed primarily for treatment of the face and neck. Surface-level treatments like Fraxel are limited in their penetration depth, a problem that FaceTite addresses by conducting a current between an electrode on the surface of the skin and a cannula positioned deeper beneath the surface.
Perfect for Deep Wrinkles and Creases: Fractora
The Fractora system uses a different approach, employing tiny pins that penetrate the skin at variable depths and then produce the necessary therapeutic radio-frequency energy as the pins penetrate beneath the surface of the skin. Fractora treatments are appropriate for patients with more advanced skin issues like deep wrinkles that surface-level treatments cannot fully resolve.
By avoiding the outermost layer of the skin, Fractora is also able to avoid the pigmentation issues that can arise following surface-level radio-frequency treatments. Discoloration is minimal, while scars, wrinkles, and even pigmentation issues are effectively reduced. Some skin types can benefit from any of these technologies, but depending on your ethnic background and skin pigmentation, Fractora may be one of the few treatments that can work effectively for you with no visible drawbacks.
Skin Renewal: Non-Surgical Anti-Aging Treatment
The Fractora system can effectively treat the following cosmetic problems affecting facial skin:
Acne scars
Facial wrinkles
Neck wrinkles
Lines around mouth
Poor skin tone
Pigmentation issues
How Does Fractora Work?
Fractora is an advanced cosmetic treatment that uses a unique technology to firm and tighten loose skin and improve texture and tone. The radiofrequency delivered by the system involves a pin-based technology that penetrates various areas of the facial skin at different levels, based upon the flaws to be addressed. The scalable depth makes it possible to resurface and restore facial skin more precisely and accurately than other similar systems, and is an appropriate treatment for facial skin with more extreme problems. The heat produced by the device is delivered beneath the pigment layers, reducing the risk of pigmentation issues that can occur with skin resurfacing treatments.
Skincare Consultation with Dr. Westreich, NYC
Patients will meet our aesthetician for an initial consultation in Dr. Richard Westreich's welcoming office space in New York City, where she will conduct a detailed skin analysis. Topics such as your diet, medications and current skincare regimen will be discussed, along with your general self-care rituals such as wearing sunblock and abstaining from smoking. During this time, patients can express their specific skin issues and leave with a comprehensive strategy developed to uniquely address your specific goals, lifestyle, and budget while targeting your skin's strengths and weaknesses.
Skin Rejuvenation Beyond the Ordinary
The Fractora system can treat a range of more serious facial skin issues, including:
Reduce the appearance of acne and trauma scars
Improve skin texture and quality
Reduce wrinkles on face and neck skin
Restore and even skin tone
Reduce the appearance of excess pigmentation and unsightly blood vessels
When your facial skin is flawed and wrinkled, it will impact how you feel about yourself. To go about your day knowing you have fresh, glowing skin can dramatically improve your self-confidence and feelings of empowerment. Dr. Westreich is here to help you achieve the fresher, younger, more appealing appearance that leaves you feeling confident that you are looking your best.
Fractora V
The decision to seek aesthetic treatment is an important one. At no time is this truer than when those treatments involve our most intimate parts. Many women experience vaginal laxity following childbirth, or simply as a part of the natural aging process. This can bring added discomforts such as vaginal dryness, urinary incontinence, and loss of sensation during intercourse, all of which can make you feel like you've lost the connection to your body. Dr. Westreich offers vaginal tightening with the Fractora V system. This non-surgical treatment produces remarkable improvements – and a better quality of life.
Fractora V uses radiofrequency (RF) energy to tighten the loose tissues of the vaginal wall. This unique technology is delivered through the use of a handheld device, which stimulates the lining of your vagina to restore and regenerate.
How Does Fractora V Work?
Fractora V delivers RF energy to the lining of your vagina through the use of a special handheld device. This device contains a series of pins which penetrate the lining of the vagina, creating a series of small injuries while delivering RF energy through the pins.
What are the Benefits of Fractora V?
The combination of the micro injuries and RF energy created by Fractora V stimulate your body's immune system to regenerate the tissues, restoring tightness and muscle tone to your vaginal canal. This results in:
Improves symptoms of vaginal aging
Improves skin tone
Reduces laxity
Enhances sensation
Fractora for Hyperhidrosis
Excessive sweating, or hyperhidrosis, is uncomfortable and unpleasant to experience. People living with the condition are constantly seeking a long-term treatment to get relief. Fractora, a radiofrequency system, delivers heat-producing energy beneath the skin and produces a dramatic improvement in lines and wrinkles – and to treat hyperhidrosis.
Fractora Treatment for Excessive Sweating
In a single Fractora treatment, the sweat glands in the underarm can be targeted and destroyed, providing long term relief from excessive underarm sweating. The procedure is both simple and fast, and requires only about 45 minutes to complete. People living with hyperhidrosis can finally achieve lasting relief from the condition.
Lasting Results for Hyperhidrosis with Fractora
Patients who have overactive sweat glands in the underarms are constantly fighting the condition, living with constant clothing changes, ongoing treatments such as BOTOX injections, and the embarrassment of soaked clothing and odor. The Fractora treatment provides truly lasting results. No need for injections every few months – the hyperhidrosis is resolved.
Do you suffer from excessive underarm sweating?
Hyperhidrosis is a physical condition with specific symptoms. These include:
Sweat that soaks clothing
Excessive perspiration in hot or cold temperatures
Sweating when consuming food
Night sweats
More serious cases of the condition can be related to diabetes, hot flashes, thyroid problems, infections, and other conditions or disorders. Always inform your doctor if you develop this condition. It can lead to more serious health problems. To successfully treat excessive underarm sweating, find out more about Fractora and how New Face NY can help you get lasting relief.
The Fractora Treatment Experience
Patients who make the decision to resolve excessive underarm sweat want to understand the Fractora treatment and what to expect. While the treatment is not painless, it is not particularly painful. Any minor discomfort can be reduced by the application of a topical numbing cream. The treatment creates a sensation of warmth, rather than pain, for most patients. People seeking treatment for hyperhidrosis who have a lower pain threshold have other options to make the treatment more comfortable, so they can experience relief from ongoing excessive sweating -- along with the embarrassment the condition brings.
Excessive Underarm Sweat: A Long-Term Solution in One Treatment
When the overactive sweat glands in the armpit are destroyed with a Fractora treatment, they can no longer produce sweat. One of the biggest advantages of the treatment is that in most cases, the condition is resolved in just one treatment.
Your Genetic Code and Your Facial Skin
The quality of your facial skin and how soon it begins to wrinkle and sag is determined by your genetic makeup. The groundbreaking technology in Fractora makes it possible to treat more skin types and colors without fears about hyperpigmentation. Darker skin tones tend to tan more easily and are more prone to discoloration with laser resurfacing. The Fractora system is effective on those with darker-toned skin, as well as other skin colors.
What to Expect in a Fractora Treatment
Patients report mild discomfort with the treatment, and some patients take pain medication prior to treatment. Lidocaine is administered for your comfort. Depending upon your pain threshold, we offer various options so your experience is comfortable for you. The procedure takes about one hour to administer.
After Fractora Treatment: Your Recovery
This procedure addresses many deeper and more serious skin problems, including wrinkles, sun damage, and scars. Initially, your skin will appear swollen, which can be managed with cold compresses. The initial swelling diminishes in about one to three days, and the remaining degree of swelling, varying from patient to patient, can be expected to be gone after about one to two weeks. Your facial skin will initially show a grid pattern, and bronzing and crusting are common side effects. The tiny dots fall off over the following week. Full healing is achieved in about two weeks, with your facial skin appearing fresh, new, even-toned, restored, and rejuvenated.
Deeper, Targeted Skin Correction with Fractora
Dr. Westreich is known for his professional skills as a plastic surgeon and for using the most advanced non-surgical treatments. For patients with more extensive aging issues, deeper wrinkles and creases, uneven tone, or unsightly sun spots or acne scar damage, Fractora delivers outstanding results. If you are ready for a deep skin quality correction and resurfacing, we invite you to meet with us so we can evaluate your facial skin issues and advise you of the treatment that will produce the results you envision.
For a comprehensive selection of the best cosmetic solutions on the market performed by a double board-certified physician, contact Dr. Westreich at New Face NY.
Rate Us!
Please take a moment to rate your experience
with our team.